The Trial Attorneys: The premier independent guide to leading litigation and trial lawyers across the United States
Since 2003, The Trial Attorneys has been assisting potential clients and researchers by identify the top litigation and trial lawyers across the country, helping to make the selection of outside legal counsel more straightforward. Our guide features lawyers specializing in a wide variety of cases from business disputes to personal injury and everything in between.
Each July we select just one leading attorney in each state to appear in the directory. Our in-depth nomination, research and selection process is completely independent.
Every year, more than 60,000 nomination forms are distributed to business directors, in-house counsel, industry experts and lawyers in private practice nationwide. A shortlist for each state is formed based on the results of the peer nominations and our own independent research. The team then asses the shortlisted lawyers based on 8 key performance indicators, before a final selection is made for each state.
To assist potential clients, we provide a detailed profile of each attorney in the guide, highlighting their expertise and experience, recent cases, credentials and full contact information.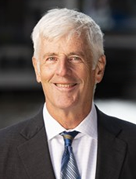 Patrick Brennan is a Shareholder and board member of Crivello, Nichols & Hall, a leading full service law firm with offices in Wisconsin and Illinois, serving clients nationwide. With a wealth of experience in diverse areas of practice, Patrick has established himsel [...]
Latest News & Legal Insights
Litigation is rarely simple, but there are complex cases, and then there are "complex cases." A "complex case" is an action that requires exceptional judicial management to avoid placing unnecessary burdens on the Court or the litigants. The designation is intended to expedite the case, keep costs reasonable, and promote effective decision-making by the court, the parties, and counsel. California Rule of Court 3.400(b) sets forth five criteria for the court to consider in […]