Bart H. Williams
California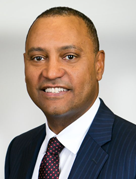 Proskauer Rose LLP
2029 Century Park East
Suite 2400
Los Angeles, CA 90067
Tel: +1.310.284.4520

Email:

bwilliams@proskauer.com
Web:

www.proskauer.com
Bart Williams is one of the nation's most sought after trial lawyers and commercial litigators. He has served as lead counsel for numerous companies in their most challenging and high-profile matters. Bart has served as a counselor and trial lawyer for Fortune 500 corporations in a variety of industries, including: sports, media and entertainment, financial services, consumer products, telecommunications and technology, pharmaceutical, and private equity. He has represented multiple major law firms in their most serious professional negligence cases. He has also represented celebrities, government officials and corporate executives individually in high-stakes matters. Bart's background as a former Assistant United States Attorney has also helped establish him as a "go to" lawyer for internal corporate investigations and white collar criminal defense matters.
A member of the American College of Trial Lawyers, Bart has compiled an impressive list of victories in jury and bench trials throughout the United States [View Matters List below]. He has been featured in numerous publications such as The American Lawyer, Benchmark Litigation, Chambers USA, Law 360, LMG Life Sciences, Los Angeles Business Journal and the Daily Journal, which has repeatedly named him one of the top 100 lawyers in the State of California. In 2018, both Benchmark Litigation and Chambers USA named him as a finalist for National Trial Lawyer of the Year. Bart is one of only 21 Band 1 trial lawyers listed by Chambers in its national rankings.
Clients recently interviewed by Chambers commented: "Bart is the real deal. He's an excellent trial lawyer in multiple settings." "Bart is a real standout – he's a top-notch litigator!" "He's one of the best litigators with whom I've ever worked. He's an amazingly smart and talented lawyer."
A leader within the Firm, Bart is an immediate past member of the Firm's Executive Committee and also serves as worldwide chair of the Litigation Department and head of Proskauer's Los Angeles office.
Bart served as an assistant U.S. Attorney in the Central District of California where he concentrated on complex criminal prosecutions involving allegations of fraud or other business crimes. He obtained convictions in 11 out of 11 jury trials. He received several special commendations during his tenure, including one from the Honorable Louis J. Freeh, then-director of the FBI.
Bart is a graduate of Yale College and Yale Law School. He was a starting guard for four years on the Yale Varsity Basketball Team, and received the George McReynolds Award as the team's Most Valuable Defensive Player his senior year.
Notable representations in civil trials and arbitrations include:
Lead trial counsel for Monsanto in a case brought by a woman claiming that use of the herbicide Roundup caused her non-Hodgkin's lymphoma. Following a five month trial in Stephens v. Monsanto, a California jury rejected the claims entirely, returning a defense verdict on all claims and awarding zero damages. All prior trials involving plaintiffs who claimed to have personally applied Roundup resulted in verdicts against Monsanto ranging from $80 million to over $2 billion. "Bayer wins second straight verdict in a Roundup cancer case.," Reuters December 9, 2021;
Lead trial counsel for the major college athletics conferences, including the Pac12, BigTen, Big 12, ACC, and SEC, in a high-profile antitrust case brought by a class of Division I football and men's and women's basketball players alleging that NCAA limitations on compensation to athletes violate the antitrust laws. "Who's Who in the NCAA Antitrust Trial," Sports Business Journal, August 13, 2018.
Lead trial counsel for NBCUniversal and KNBC Los Angeles in a one-month jury trial in Los Angeles Superior Court in a case brought by an award-winning investigative producer alleging age discrimination. After four days of deliberations, the court declared a mistrial after the jury announced that it was deadlocked. "NBC Benched Reporter" For Being 'Too Veteran,' Jury Told, Law360 December 4, 2015.
Lead trial counsel for Wells Fargo Bank in federal court in St. Paul, Minnesota, in a suit alleging mismanagement of pension investments in its securities lending program. Plaintiffs, including pension funds for nurses, nuns, local philanthropic organizations and a local university, alleged that Wells Fargo placed plaintiffs' securities worth billions of dollars into highly risky ventures and failed to disclose the deteriorating condition of the investments. Wells Fargo argued that it did not misrepresent its investment strategy and that the losses were attributable to the financial crisis. After a seven-week trial, the jury returned a unanimous verdict for Wells Fargo on all claims and awarded zero damages. "Wells Fargo Beats Suit Over Securities-Lending Losses," Law360 August 8, 2013.
Lead trial counsel for plaintiff Rambus, Inc. in connection with its multi-billion dollar anti-trust claims against two of the world's largest computer memory manufacturers, Micron Technology, Inc. and Hynix Semiconductor, Inc. Defendant Samsung Electronics America, Inc. settled this and other cases for cash and equity investments totaling $900 million. The trial against the remaining defendants, Micron Technology and Hynix Semiconductor, set a record in San Francisco Superior Court for the length of jury deliberations (eight weeks), after which the jury returned a 9 to 3 verdict for defendants.
Lead trial counsel for a major national law firm sued for professional negligence by Alliance Atlantis, then the largest film distribution company in Canada. After a three-week trial the jury returned a unanimous defense verdict and awarded zero damages.
Lead trial counsel for a national private security firm in an action alleging a nationwide practice of retaliatory termination. After a 13-week trial in Oakland-Alameda County Superior Court, the jury returned a unanimous defense verdict and awarded zero damages.
Bart has successfully represented numerous companies and individuals identified as targets of grand jury investigations, including the brother of a former president of the United States, a sitting U.S. District Court judge, entertainment industry executives, the general counsel of a multinational corporation and other corporate executives. He has also represented politicians and other prominent figures in connection with both state and federal corruption probes.
Notable criminal trial victories include:
Lead trial counsel for Keith Kaplan, the president of sales of Latitude 90, a publicly traded internet advertising company, who was charged in the U.S. District Court for the Central District of California with conspiracy to inflate the company's revenues and with causing the company to have false books and records. After a two-week trial, despite the testimony of two executives who had pleaded guilty and were cooperating with the government, the jury acquitted Mr. Kaplan on all charges after two hours of deliberation.
Lead trial counsel for Paul Koh, a senior Hyundai Motor America executive, who was charged criminally in U.S. District Court for the Central District of California with violating the Federal Election Campaign Act. The jury acquitted Mr. Koh on all charges after a two-week jury trial in Los Angeles, California.