Bob Germany
Mississippi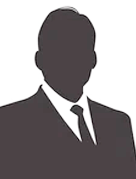 Germany Law Firm, PLLC
2060 Main Street
Madison, MS 39110
United States
Tel: 601.487.0555

Email:

bob@bobgermanylaw.com
Web:

www.bobgermanylaw.com
Attorney Bob Germany has represented individuals and small businesses throughout Mississippi since he was admitted to the bar in 1981. Over the course of his career, Bob Germany has handled dozens of bench trials and more than seventy jury trials. His fearless and tenacious litigation skills earned him an invitation to become a member of the American Board of Trial Advocates, where he holds the rank of Advocate.
He has also been named a Top 100 Lawyer by the National Trial Lawyers and a Top 25 Mass Tort lawyer by the same organization. He has been recognized as one of the Top 100 High Stakes Litigators in the country and has been named a Mid-South Super Lawyer every year since 2011. In his four decades of experience, Attorney Bob Germany has litigated several notable cases as an appointee on the Plaintiffs' Steering Committee, including:
In re Aredia and Zometa Products Liability Litigation (MDL-1760): A lawsuit against drug manufacturer Novartis for hiding drug dangers associated with irreplaceable jawbone damage from using the pharmaceutical products they offered.
In re Fosamax Products Liability Litigation (MDL-1789): A lawsuit against Merck & Co., Inc. pertaining to the prescription medication Fosamax, which reduced bone density and quality in uses, which increased the chances of severe fractures in patients.
Attorney Germany tried four bellwether cases in MDL-1760, including the first three, one of which was named a Top Ten National Jury Verdict by Law360 in 2009. These were the first bisphosphonate cases tried in the US.
Attorney Bob Germany is admitted to all courts in Mississippi. In addition, he is admitted to numerous federal courts around the country and has been admitted pro hac vice in dozens of others. In addition to Mississippi, Bob has tried jury cases in California, Montana, New Jersey, and North Carolina.
Education:
University of Mississippi School of Law, Oxford, Mississippi
University of Mississippi, Oxford, Mississippi

BBA – 1979
Major: Accountancy
Mississippi, 1981
U.S. District Court Northern District of Mississippi, 1981
U.S. District Court Southern District of Mississippi, 1982
U.S. District Court Northern District of Florida, 2006
U.S. District Court Southern District of Illinois, 2012
U.S. Court of Appeals 3rd Circuit, 2014
U.S. Court of Appeals 5th Circuit, 1984
U.S. Court of Appeals 8th Circuit, 2014
U.S. Court of Appeals 9th Circuit, 2013
Professional Associations
The Mississippi Bar, 1981 to Present
Mississippi Association for Justice, 1981 to Present
National Trial Lawyers, 2012 to Present
Stevens v. Novartis Pharms. Corp., 358 Mont. 474, 247 P.3d 244 (2010), cert. denied, ___ U.S. ___, 131 S.Ct. 2938, 180 L.Ed.2d 226 (2011)
Fussman v. Novartis Pharms. Corp., 2013 WL 474300 (4th Cir. Feb. 8, 2013), cert. denied, ___ U.S. ___, 2013 WL 1935287 (Mem) (Oct. 7, 2013)
American Board of Trial Advocates – Advocate, 2003 – Present