Brett W. Olander
Minnesota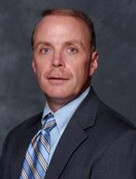 Olander Law Group
Broadway Place West
1300 Godward Street NE, Suite 1725
Minneapolis, MN 55413
Tel: (612) 331-0111

Email:

brett@olanderlawgroup.com
Web:

www.olanderlawgroup.com
Brett Olander tried lawsuits of various types for almost 30 years. He has devoted the past 10 years to mediation and arbitration of all types of civil cases. He has been selected by the parties or appointed by the court to mediate approximately 5,000 cases.
Recognized as one of the top mediators in the Midwest, Mr. Olander mediates disputes between parties in all areas of civil litigation including personal injury, insurance, products liability, employment, securities, professional malpractice, commercial litigation, real estate, construction and select family law matters.
Mr. Olander understands the best mediators must be able to facilitate communication between the parties, must be well versed in the applicable law, must have a strong command of the facts and must be able to develop and maintain a strong and trustworthy relationship with counsel and litigants. Brett prepares diligently for each mediation by thoroughly reviewing all information submitted and by listening to the parties. In the end, most mediations end with a settlement that meets the needs of all parties.
Education
William Mitchell College of Law, St. Paul, Minnesota
University of Minnesota, Minneapolis, Minnesota

B.A. – 1981
Honors: With Distinction
Major: Double Major-History and Speech Communication
Minnesota State Bar Association (MSBA)
Wisconsin Bar Association
American Board of Trial Advocates (ABOTA)
Academy of Certified Trial Lawyers of Minnesota (ACTLM)
American Bar Association (ABA)
Ramsey County Bar Association (RCBA)
Minnesota Association of Justice (MAJ)
Minnesota Defense Lawyers Association (MDLA)
AV Rated (Highest Ranking) by Martindale-Hubbell (1992-present)
Ranked on the list of "Top 100 Super Lawyers for Minnesota" by Minnesota Law and Politics/ ThomsonReuters five times
Perenially Selected as a "Minnesota Super Lawyer" (2003-present)
MSBA Civil Trial Specialist (1992-present)
MSBA Civil Trial Certification Board-Chair (2009-present)
Minnesota Board of Continuing Legal Education (2012-present)
Minnesota Board of Legal Certification (2000-2007); Board Chair (2005-2007)
American Board of Trial Advocates (ABOTA) (2001-present)
In 2005 Recognized by the MSBA for Pro Bono Representation of the Wisconsin + + Family of Lt. Colonel XXX Killed in the Pentagon on September 11, 2001
MSBA Civil Litigation Section Governing Council (over 1,500 members) Chair (2004-2005)
ACTLM Dean/President (1999-2000)
National Board of Trial Advocates Minnesota Coordinator (2007-2010)
Twin Cities Business Leading Minnesota Attorney
MSBA Legal Directory for Reporters Civil Litigation Defense 1996-present
"Brett is an extremely effective attorney and mediator. As a mediator he puts 100% effort into trying to get opposing parties to move towards meaningful settlements. Having previously represented plaintiffs, defendants, and insurers, Brett has instant credibility with all parties involved in litigation matters. I recommend him without hesitation."