Leslie C. Packer
North Carolina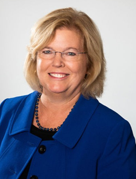 Ellis & Winters LLP
4131 Parklake Avenue
Suite 400
Raleigh, NC 27612
Tel: 919-865-7009

Email:

leslie.packer@elliswinters.com
Web:

www.elliswinters.com
Leslie Packer serves as the firm's managing partner and is a client-oriented litigator who practices civil litigation with a focus on products liability (including drugs and medical devices), medical malpractice, and high-end commercial litigation.
For over three decades, Leslie has helped clients navigate disputes at the cutting edge of healthcare-product liability. She has been part of a regional and national trial team in the breast implant litigation, and her litigation practice primarily involves the representation of pharmaceutical companies, product manufacturers, health care practitioners and institutions, engineering companies and other businesses. She has also been retained by corporate boards to provide assistance in internal investigations.
Leslie was initially drawn to the practice of law due to the case variety. She is always looking for a new challenge, and in litigation, the facts of every case are always different and sometimes unexpected. Leslie has built her career working with complex litigation teams regionally and nationally.
Leslie's approach is fundamentally dynamic and centered around the client's objectives. Depending on the case, Leslie may seek a pre-trial settlement or push aggressively for trial. Given the diverse possibilities explored over the course of litigation, understanding key client goals is core to Leslie's practice.
Leslie has also contributed to the legal community itself, providing presentations on Daubert, trial skills, company documents, and other topics for organizations such as the North Carolina Association of Defense Attorneys, the Defense Research Institute, the Federation of Defense & Corporate Counsel, the North Carolina Bar Association, the North Carolina Chapter of the American College of Trial Lawyers, and the National Institute for Trial Advocacy. She received the 2009 Andrew C. Hecker Award, honoring the best article published in the Federation of Defense & Corporate Counsel Quarterly, for "Admitting We're Litigating in the Digital Age: A Practical Overview of Issues of Admissibility in the Technological Courtroom."
Leslie obtained her undergraduate degree from Brown University and her J.D. from the University of North Carolina where she was a Morehead Law Fellow. Leslie was a member of the Order of the Coif and served as Research Editor of the North Carolina Law Review. She has served as the President of the Raleigh Professional Women's Forum and as Secretary of the 1999 Special Olympics World Summer Games. She has also served as the chair for the Board of Special Olympics North Carolina and as the President of the UNC Law Alumni Association.
Who's Who Legal (WWL): Life Sciences 2023, Highest Ranking Life Sciences Lawyers (2023)
Business North Carolina's Power List (2021)
North Carolina Association of Defense Attorneys: J. Robert Elster Award for Professional Excellence (2017)
Chambers USA: America's Leading Lawyers for Business, "Leader in the Field" for Litigation: Healthcare & Medical Malpractice (2009-2021)
Benchmark Litigation

North Carolina Litigation Star (2012-2023)
Top 250 Women in Litigation, Nationally (2012, 2016-2023)

The Best Lawyers in America®, Health Care Litigation; Personal Injury Litigation-Defendants; Product Liability Litigation-Defendants (2003-2023)

Raleigh "Lawyer of the Year" for Litigation-Health Care (2016)
Raleigh "Lawyer of the Year" for Product Liability Litigation Defense (2013, 2018)

International Who's Who of Product Liability Defence Lawyers (2014-2021)
Business North Carolina Magazine, Legal Elite, Litigation (2005-2014, 2019-2021, 2023)
North Carolina Super Lawyers Magazine, Civil Litigation, Personal Injury – Medical Malpractice, Personal Injury – Products (2006-2021)

"Top 10 Super Lawyers in North Carolina," rated the number three attorney in Raleigh (2020-2021)
"Top 10 Super Lawyers in North Carolina" (2015-2023)
"Top 25 Super Lawyers in Raleigh" (2013-2023)
"Top 50 Women in North Carolina" (2006-2023)
"Top 100 Super Lawyers in North Carolina" (2006-2023)

Andrew C. Hecker Award (2009)
Triangle Business Journal, "Women in Business" Award (1999)
North Carolina Lawyers Weekly, "Women of Justice" Award (2013)
Peer Review Rating of AV® in Martindale-Hubbell
Ellis & Winters LLP is well-recognized as having one of North Carolina's preeminent trial and litigation practices. Over 70% of the firm's trial attorneys are acknowledged in the litigation arena as highly qualified leaders in their areas of practice. We view every trial as critical to our client's business and reputation, and arrive fully prepared and ready to deliver winning strategies.
Our clients have come to expect this level of preparedness and expertise from Ellis & Winters. We recognize that a pre-trial settlement is often in the best interest of our clients, but also that a favorable settlement cannot be reached without approaching each case as if it will go the distance. Every client can rest assured that we are committed to their success and that we will collaborate with the client to determine the best path for each matter.