Michael F. Williams
District of Columbia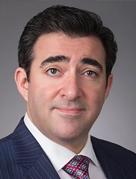 Kirkland & Ellis LLP
1301 Pennsylvania Avenue, N.W.
Washington, D.C. 20004
United States
Tel: +1 202 389 5123

Email:

michael.williams@kirkland.com
Web:

www.kirkland.com
Mike Williams is a leading trial lawyer who represents individuals, businesses, and governments in their most important litigation matters. Described as "the best of a new generation" of trial lawyers, Mike has successfully led the representation of clients across a broad array of subjects, from massive products-liability matters, to financial-crisis litigation on behalf of governments, and death-penalty petitions for individuals on death row. Combining strategic instincts from Asbury Park, New Jersey with legal training that included a clerkship on the Supreme Court, Mike is one of a handful of former clerks who regularly represents major U.S. and multinational corporations in jury trials. Mike has been profiled by the American Lawyer for winning when "[l]esser lawyers might have said the case was hopeless." He is ranked by Chambers & Partners for Commercial Litigation and recognized in the Legal 500 for Products Liability. In 2015, The National Law Journal recognized Mike as one of its 40 "Rising Stars" among Washington lawyers.
One focus of Mike's practice is providing aggressive advocacy in commercial-misconduct disputes. The highlights of this practice include recovering $665 million on behalf of Huntsman Corporation arising from fraud in Huntsman's acquisition of Rockwood Holdings. Reporting on the case, a Wall Street analyst noted, "when I heard Kirkland & Ellis took on the case on a contingency fee basis, I'm like, 'Well it's just a matter of time.'" The American Lawyer reported that the "$200 million fee award shows that Kirkland & Ellis' strategic decision to 'double down' on contingency fee cases is paying off in a big way."
Another focus of Mike's practice is providing courtroom representation and strategic counseling in products-liability, toxic-tort, and environmental litigation. The highlights of this practice include serving as national coordinating counsel and lead trial counsel to BASF in its nationwide talc litigation, which once involved approximately 600 cases in state and federal courts across the country. Mike also represented Huntsman Corporation in defending claims that its surfactant products caused cancer, after which plaintiffs' lawyers were sentenced to prison for their attempted extortion scheme. Mike's experience in products-liability and toxic-tort matters also involves providing strategic counsel in all aspects of tort-liability management, from transactional due diligence, through restructuring and reorganization.
Mike serves as lead counsel to clients in a wide variety of other high-stakes cases. Mike successfully represented the Commonwealth of Puerto Rico in the wake of its 2017 default in financial-crisis litigation against banks, bondholders, creditors, and insurers. He represented the governments of Guam and American Samoa in landmark cases involving sovereignty and territorial rights. He also served as lead counsel to Tronox Corporation in defense of a first-of-its-kind effort by the Federal Trade Commission to prevent Tronox's acquisition of the Saudi National Titanium Dioxide Company. In addition, Mike maintains an active pro bono practice and was named "Pro Bono Lawyer of the Year" by Kirkland & Ellis LLP in 2022 for his leadership in death-penalty and civil-rights litigation on behalf of needy clients.
Antitrust and Competition Law
Dahl, et. al. v. Bain Capital Partners, et al., No. 07-12388-EFH (D. Mass.). Counsel to Bain Capital in the defense of claims alleging collusion, bid-rigging, and other violations of antitrust law arising from multi-billion-dollar leveraged buyout transactions by leading private equity firms.
Bailey, et. al. v. BASF Metals Ltd., et al., No. 15-cv-01712 (S.D.N.Y.). Counsel to a leading multi-national corporation in defense of claims alleging collusion in the market for precious metals platinum and palladium.
Appellate Litigation
Tuaua v. United States, No. 13-5272 (D.C. Cir.). Lead counsel and counsel of record to the American Samoa Government and the Congresswoman from American Samoa in landmark litigation through the Supreme Court concerning the citizenship status of the people of American Samoa.
Territory of Guam v. Paeste, No. 15-990 (S.Ct.). Counsel of record in the Supreme Court to the Government of Guam in seeking a stay and writ of certiorari from a Ninth Circuit injunction entered under § 1983 requiring Guam to pay income-tax refunds within six months of becoming due.
Daman v. Brooks, No. 11-898 (S.Ct.). Counsel of record in the Supreme Court to civil-rights plaintiff Malaika Brooks in excessive-force litigation arising from Seattle police using a taser against her when she was seven months pregnant over a contested speeding citation. The petition was recognized as "Brief of the Week" by The National Law Journal on May 15, 2012.
Commercial Litigation
Ineos Technologies v. BASF Corp., No. 16-CV-01145 (S.D. Tex.). Lead trial counsel to BASF Corporation in successfully defeating an attempt to enjoin BASF's sale of its polyphenols business to W.R. Grace.
Breed Technologies v. Honeywell, No. 99-2478 (Polk Cty. Fla. Cir. Ct.). Trial counsel for Honeywell in a civil fraud case in Polk County, Florida. After a seven week jury trial seeking hundreds of millions of dollars in damages, the jury returned a complete defense verdict. This case was named to The National Law Journal's 2006 "Defense Hot List" and was featured in the article "Big Suits" in the June 2006 edition of The American Lawyer.
Deutsche Lufthansa AG v. Boeing, No. 06-CV-7667-LBS (S.D.N.Y.). Counsel for Boeing in successfully defeating efforts by Lufthansa to enjoin Boeing's termination of Lufthansa's in-flight Internet service and dismissal of claims against Boeing.
BizProLink v. AOL-Time Warner, Inc., No. 04-206-A (E.D. Va.). Counsel for AOL and Time Warner in securing dismissal for discovery sanctions against fraud and breach of contract claims asserted by an online content provider.
Copyright Law
Fairey v. Associated Press, 09-1123-AKH (S.D.N.Y.). Counsel to the Associated Press in defense of declaratory judgment claims by artist Shepherd Fairey concerning unlicensed use of a photograph to create the Obama "Hope" Poster.
Environmental Law
Allen v. Boeing, No. C14-596-RSM (W.D. Wash.). Lead counsel for Boeing in defense of claims of property damage arising from alleged groundwater contamination, including federal appeals concerning removal jurisdiction.
Brottem v. Crescent Resources, No. 05-CA-1637-11-K (Seminole Cty. Fla. Cir. Ct.). Counsel for Siemens Technology in consolidated cases raising claims of personal injury arising from alleged groundwater contamination.
Labor & Employment Law
Allen v. Honeywell Retirement Plan, et al., No. 04-424-ROS (D. Ariz.). Counsel to Honeywell in complex ERISA action alleging unlawful cutbacks and reductions of benefits in claims valued over $390 million.
Government Investigations
CompuCredit Corporation. Counsel to credit-card issuer CompuCredit in connection with investigations by the Federal Trade Commission, Federal Deposit Insurance Corporation, and state attorneys general concerning financial products developed by CompuCredit, along with related civil litigation.
Verizon E911 Investigations. Counsel to Verizon in connection with investigations and related litigation concerning Verizon's compliance with E911 fee collection obligations, along with related civil litigation.
Aon Corp. Investigations. Counsel to Aon in connection with investigations by the New York Attorney General, the United States Department of Justice, and the Securities and Exchange Commission into alleged Foreign Corrupt Practices Act violations in the insurance brokerage industry.