Nicholas C. Pappas
Indiana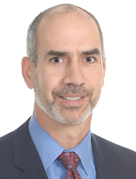 Frost Brown Todd LLP
111 Monument Circle
Suite 4500
Indianapolis, IN 46204
Tel: 317.237.3888

Email:

npappas@fbtlaw.com
Web:

www.frostbrowntodd.com
Nick is a trial lawyer who concentrates his practice in product liability and commercial litigation. He is national lead trial counsel for several manufacturers, and defends agricultural, construction, industrial and mining equipment, aircraft, automobiles, hand and power tools, and other consumer products. He represents clients in lawsuits in state and federal courts throughout the United States and has tried cases to successful defense verdicts in Alabama, Indiana, Iowa, Kentucky, South Dakota and Wisconsin. Nick has also argued appeals at the Indiana Court of Appeals, Indiana Supreme Court, Arkansas Court of Appeals, and Sixth Circuit Court of Appeals.
In 2021, Nick was inducted as a Fellow of the American College of Trial Lawyers. Fellowship in the College is by invitation only, and is limited to one percent of the lawyers in each state, as determined by judges and peers.
Nick is active in DRI – The Voice of the Defense Bar, where he has held several leadership positions, including Chair of the Product Liability Committee, which is DRI's largest substantive law committee and has over 3,300 members. Nick has also held several Frost Brown Todd leadership positions. He currently serves on the Firm's Executive Committee, and served three terms on the Firm's Compensation Committee. He is a former Practice Group Leader of the Product Liability & Tort Litigation Practice Group.
When Nick is not practicing law, he enjoys weight-lifting, hiking national parks with his wife of 29 years, Tracy, and cheering for the Notre Dame Fighting Irish.  He also actually enjoys yard work, and he loves using power tools.
Local & National Recognition
Chambers USA, Commercial Litigation, 2013-2020; Litigation: General Commercial, 2021-2023
The Best Lawyers in America®, recognized since 2010; Product Liability Litigation – Defendants, 2011-2023
Selected for inclusion in Indiana Super Lawyers® 2011-2022
Fellow, The American College of Trial Lawyers
BTI Client Service All-Star, Product Liability, 2016, 2018
DRI 2012 Product Liability Conference Chair
Defense Lawyer of the Year, Defense Trial Counsel of Indiana, 2010
AV® Rated, Martindale-Hubbell®
Tuttle et. al. v. Reed et. al. – Obtained a defense verdict from a Carroll County, Kentucky jury in a bus crashworthiness design case involving a serious bus accident with multiple Plaintiffs.
Lemler v. CNH Industrial America LLC – Won summary judgement on the economic loss doctrine, and successfully briefed and argued at the Indiana Court of Appeals, resulting in only the third court in the country finding that a combine header is not "other property" for purposes of the Economic Loss Doctrine. Read the Lemler opinion here, and see the oral argument here.
Smith v. Joy Mining Technologies – Successfully defended Joy in federal court in London Kentucky in a product liability case involving a below the knee leg amputation.  The jury returned a unanimous verdict of no liability on both design defect and failure to warn claims. Successfully argued appeal at the 6th Circuit Court of Appeals, which unanimously affirmed the district court's ruling in Joy's favor. Read more about the decision here.
Otieno v. Rolls Royce Corporation, et. al Represented helicopter engine manufacturer in a wrongful death case at trial court, Indiana Court of Appeals, and Indiana Supreme Court. Writing for the first time on the issue of forum non conveniens, the Supreme Court affirmed the trial court's order of dismissal in favor of the defendants.
Roebuck v. CNH America LLC Lead Trial and Appellate counsel in product liability wrongful death case in Alabama State Court that resulted in defense verdict and unanimous ruling for CNH by the Alabama Supreme Court.
Barnard v. Saturn Defended General Motors at the trial court and Court of Appeals, wherein the Indiana Court of Appeals affirmed summary judgment for GM, and for the first time, recognized the application of comparative fault in product liability enhanced injury case.
With more than 575 attorneys across the United States, Frost Brown Todd offers a deep, talented roster of legal professionals who advise and protect clients in business transactions and litigation in many industries, including:
Energy
Financial Services
Health Care
Manufacturing
Technology
Frost Brown Todd's national footprint consists of 17 offices spanning nine states, including California, Indiana, Kentucky, Ohio, Pennsylvania, Tennessee, Texas, Virginia, West Virginia, and Washington, D.C.
Recognized as preeminent in their practice areas, our attorneys collaborate across disciplines and geographic locations to provide unparalleled service to meet clients' needs; deliver the insights and solutions available only from a diverse group of professionals; and support the communities in which they operate.
As of January 1, 2023, Frost Brown Todd merged with AlvaradoSmith and began operating in California as Frost Brown Todd AlvaradoSmith.