Paige Arnette Amstutz
Texas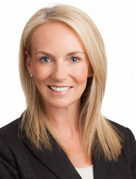 Scott Douglass & McConnico LLP
303 Colorado Street
Suite 2400
Austin, TX 78701
Tel: (512) 495-6343

Email:

pamstutz@scottdoug.com
Web:

www.scottdoug.com
Paige represents companies in intellectual property litigation involving claims of patent infringement, copyright infringement and trademark infringement. Paige also represents individuals, business entities, professionals and governmental entities in a wide variety of complex commercial litigation, including theft of trade secrets, products liability, contract disputes, real estate disputes, partnership issues, fiduciary litigation, professional malpractice defense, business torts, and premises liability claims.
Paige was ranked 26 in The 50 Most Active Patent Litigators of 2023 (Defendants and Plaintiffs) named by Patexia Patent Litigation Report.
Selected Reported Cases:
Interactive Toybox, LLC v. The Walt Disney Company, Civil Action No. 1:17-CV-1137-RP, 2018 WL 5284625 (W.D. Tex. October 24, 2018).
Dynamic 3D Geosolutions, LLC v. Schlumberger Limited (Schlumberger N.V.), Schlumberger Holdings Corporation and Schlumberger Technology Corporation, Cause No. A-14-CV-112-LV, 2015 WL 4578681 (W.D. Tex. March 31, 2015)
Smith v. O'Donnell, 288 S.W.3d 417 (Tex. 2009)
FPL Energy Upton Wind I, L.P. v. City of Austin, 240 S.W.3d 456 (Tex. App.—Amarillo 2007, no pet.)
Education:
Texas A&M University, B.B.A., Management, cum laude with Foundation Honors, 1993
University of Houston Law Center, J.D., 1996
Admissions:
State Bar of Texas
United States District Courts for the Northern, Southern, Eastern and Western Districts of Texas
United States Court of Appeals
Fifth Circuit
United States Supreme Court
Ranked #26 in The 50 Most Active Patent Litigators of 2023 (Defendants and Plaintiffs) named by Patexia Patent Litigation Report
Chambers USA Band 2 recognized practitioner in Litigation: General Commercial, Texas: Austin & Surrounds, 2023
Selected for The Best Lawyers in America in Commercial Litigation, by BL Rankings, 2020-2023
Austin Monthly, Austin's Top Attorneys, 2021
Super Lawyers, The Top Women Attorneys in Texas, 2020
Texas Super Lawyer, a Thomson Reuters business, Business Litigation 2014 – 2022
Texas Rising Star, a Thomson Reuters business, 2011
Scott Douglass & McConnico is a firm of seasoned trial lawyers who regularly handle trials, hearings, and appeals. We seek the most strategic and cost-effective solution to our clients' problems, whether it is a contract dispute, a professional malpractice claim, a tax dispute, or an oil & gas regulatory issue.  We pride ourselves on speedy resolution of cases. Our attorneys' vast courtroom experiences separate us from other firms, as does our nationally-recognized appellate practice. We also have one of the largest administrative law practices in the state, in cases before the Texas Railroad Commission, the Texas Comptroller's Office, the Public Utility Commission of Texas, and the Texas General Land Office. We practice before many other state and federal regulatory agencies, as well.
Our primary mission is to serve as our clients' advocates and to protect their interests. We represent a wide range of clients from a variety of industries in civil lawsuits and administrative proceedings. Our firm works with clients in many industries including energy, oil & gas, technology, manufacturing, pharmaceuticals, retail, and real estate, as well as professional services providers such as accountants, physicians, and attorneys. We represent family-owned businesses and huge multi-national public companies.