Patrick W. Brennan
Wisconsin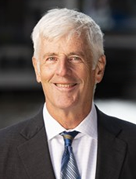 Crivello, Nichols & Hall, S.C.
710 N. Plankinton Ave
Suite 500
Milwaukee, WI 53203
Tel: 414-290-7581

Email:

pbrennan@crivellolaw.com
Web:

www.crivellolaw.com
Patrick Brennan is a Shareholder and board member of Crivello, Nichols & Hall, a leading full service law firm with offices in Wisconsin and Illinois, serving clients nationwide.
With a wealth of experience in diverse areas of practice, Patrick has established himself as a leading litigator and trial attorney in the state. His areas of concentration include commercial and personal injury litigation, construction law, product liability and professional liability matters, as well as insurance defense, coverage, and disputes.
Patrick is a member of the American Board of Trial Advocates (ABOTA), an organization that recognizes attorneys who demonstrate exceptional skills in trial advocacy and uphold the highest standards of professionalism
Patrick holds a J.D. from Marquette University Law School (1981) and a B.S. from Marquette University (1978).
Bar Admissions
State of Wisconsin
U.S. District Court – Eastern District of Wisconsin
U.S. District Court – Western District of Wisconsin
U.S. Court of Appeals – Seventh Circuit
State of Illinois
Professional Organizations
American Bar Association (Business Law Section)
American Board of Trial Advocates
Defense Research Institute
Federation of Defense & Corporate Counsel
Illinois Association of Defense Trial Counsel
Illinois State Bar Association
Milwaukee Bar Association
Professional Liability Defense Federation
Professional Liability Underwriting Society
State Bar of Wisconsin (Litigation and Business Law Sections)
The Federalist Society
Wisconsin Defense Counsel
At Crivello, Nichols & Hall our clients get more than a promise when they need representation in the courtroom. They get solid performance from a law firm whose members have successfully represented industry, government, insurance companies and individuals for over 60 years. They also receive the services of lawyers with state-of-the-art facilities and who are uniformly recognized by their peers and the judiciary as leaders in the profession.
No amount of experience, or even superior ability, is sufficient if the performance of an attorney or law firm is inconsistent. We understand that consistency is the basis for most long-term business relationships. Therefore, whether our clients are coming to us for the first or fiftieth time, they are provided the same level of dedication and performance. Our consistency is evidenced by the growing list of corporate and business clients who have been with us for two, three and even four decades.
The integrity of a law firm is the thread that ties together all aspects of the relationship between client and lawyer. Successful legal representation is based as much on the integrity with which the legal services are rendered as on the proficiency of the attorney. Strict adherence to this belief has earned Crivello, Nichols & Hall its reputation as a law firm that deals honestly and fairly with clients, peers and judiciaries. Over the years, in response to the needs of our clientele, our firm began to assume a national character. Today, Crivello, Nichols & Hall manages and directly provides legal services in almost every state in the United States.