Salvatore J. Zambri
District of Columbia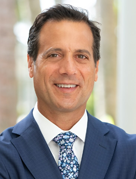 Regan Zambri Long, PLLC
1919 M Street, N.W.
Suite 350
Washington, DC 20036
Tel: 202-822-1899

Email:

szambri@reganfirm.com
Web:

https://www.rhllaw.com
Salvatore J. Zambri is a founding partner of Regan Zambri Long, PLLC and a dedicated personal injury lawyer who relentlessly and passionately protects the rights of his clients. He has extensive experience representing victims in cases relating to medical malpractice, wrongful death, product liability, car and truck accidents, Metro bus and train crashes, construction accidents, food poisoning, and premises liability.
Sal is board certified in Civil Trial Lawyer and Civil Pretrial Law by the National Board of Trial Advocacy. Sal's work has made his local community safer. His expert preparation and personal attention to each case serves as a testament to his accolades.
Sal's work has made his local community safer. His expert preparation and personal attention to each case serve as a testament to his accolades. In his 30 years of civil trial experience, he has obtained many significant settlements and verdicts. These trial results include a $19.5 million verdict in a wrongful death case, a $14 million confidential settlement in a significant defective product personal injury case, and a $15.2 million settlement for a truck accident victim.
As described by Super Lawyers, Sal is a Culture Changer. Sal has been board certified in Civil Trial Law and Civil Practice Advocacy by the National Board of Trial Advocacy. He was recently named to the 2023 Lawdragon 500 Leading Plaintiff Consumer Lawyers list. On multiple occasions, Super Lawyers has acknowledged him as one of the "Top 10" attorneys in the Metro area and has continuously been named to the "Top 100" Washington, DC Super Lawyers list since 2012. Best Lawyers named Sal the "Trial Lawyer of the Year" for product liability litigation in Washington, DC, and he has been named a Best Lawyer" for medical malpractice, personal injury, and product liability litigation since 2011.
Sal was inducted into the International Society of Barristers in 2022, an invitation-only organization dedicated to preservice trial by jury. He has served as president of the Trial Lawyers Association of Metropolitan Washington, DC—an organization that has also named him "Trial Lawyer of the Year." Sal served for five years as president of the American Board of Trial Advocates (DC Chapter).
Sal regularly speaks at seminars on injury litigation and has served as an adjunct professor of law, teaching advanced federal civil practice and procedure. He also authored numerous publications, including a renowned book on product liability litigation.
Sal graduated from the College of William and Mary in 1989 with a B.A. in philosophy. He received his J.D. from the George Washington University National Law Center in 1992. Sal is licensed to practice in Washington, DC, Maryland, New Jersey, and New York.
Regan Zambri Long Personal Injury Lawyers, PLLC is dedicated to protecting the rights of injury victims in Washington, DC, Maryland, and Virginia. Our attorneys have taken on government entities and giant corporations in the Washington, DC Metro area for more than three decades to get the compensation our clients deserve following a catastrophic accident.
We are passionate about getting our clients the justice they deserve. During your free consultation with one of our attorneys, we will answer all your legal questions and advise you of the next steps for your case. We take the time to learn about your case and how it affected you and your family. This personal connection with our clients makes Regan Zambri Long an exceptional personal injury law firm that stands out above the rest.
We have the resources, the experience, the skills, and the winning record that you can rely on to get you the compensation you deserve.