Todd A. Smith
Illinois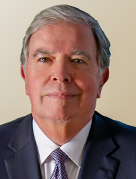 Smith LaCien LLP
Three First National Plaza
70 West Madison, Suite 2250
Chicago, Ilinois 60602
Tel: (312) 509-8900

Email:

tsmith@smithlacien.com
Web:

www.smithlacien.com
Chicago lawyer Todd A. Smith is a founding partner of Smith LaCien LLP, a leading Chicago personal injury law firm whose lawyers regularly confront corporations, insurance companies, hospitals, and government agencies on behalf of the everyday people who have suffered catastrophic injuries or wrongful death. The firm has achieved more than $2.5 billion in settlements and verdicts, and attained more than 100 settlements and verdicts that exceed $1 million.  
Smith LaCien was ranked in the October-November 2022 issue of Chicago Lawyer as the number-one firm in mass tort/litigation for a $42 million settlement and was also listed in the magazine as among the top 10 personal injury firms for the total amount of recoveries. Compiled by the Jury Verdict Reporter, the results were from its reporting cycle between August 1, 2021 – July 31, 2022.
Todd has repeatedly been listed at or near the top of the annual Chicago Lawyer magazine survey of multimillion-dollar personal injury settlements, including one with a $70 million in recovery for his client.  
A founding partner of Power Rogers & Smith, P.C., in 1993, he left the firm to start Smith LaCien LLP with Brian LaCien in March 2020. 
Todd's extensive bar leadership includes serving as president of several bar associations. He has won numerous awards for his overall success, professionalism and altruism. Todd has been featured in national, local and legal publications including the New York Times, USA Today, Chicago magazine, Chicago Tribune, Crain's Chicago Business, Chicago Lawyer magazine, and Chicago Daily Law Bulletin.
Areas of Concentration
Catastrophic Personal Injury
Mass Tort/Class Actions
Aviation Litigation
Product Liability
Wrongful Death
Medical Malpractice
Trucking Litigation
Premises Liability
Professional Negligence
Lawdragon Hall of Fame, 2022

 

Board member, International Academy of Trial Lawyers, 2022

 

N

amed by the Supreme Court of Illinois as chair of the 

Evidence Committee, 2021.

 

Lawdragon Top 500 Leading Lawyers in America, 2021

 

Listed by Illinois SuperLawyers as the Number 2 top-rated Illinois lawyer in its 2021 edition – covering all practice areas. He has been on the Illinois Super Lawyers list since its inception in 2005 and is regularly ranked in the Top 10.

 

The Best Lawyers in America since 1997

 

AAJ's Leonard Ring Champion of Justice Award, 2015

 

Illinois State Bar Association's "Distinguished Award for Excellence, 2015

 

Medical Malpractice Lawyer of the Year, 2012

 

Mass Tort Lawyer of the Year, 2011

 

Lifetime Achievement Award, American Association of Justice, 2009

 

Member, Inner Circle of Advocates, 2005

 

Member, International Society of Barristers, 1996

 
Association of Trial Lawyers of America (now American Association for Justice), Past President

 

Illinois State Bar Association, Past President

 

Illinois Trial Lawyers Association, Past President

 

American College of Trial Lawyers (preeminent members of the Trial bar)

 

International Society of Barristers (elected member)

 

Inner Circle of Advocates (100 Best Plaintiff's Lawyers in America)

 

International Academy of Trial Lawyers, elected board member