Tyler L. Farmer
Washington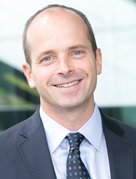 Harrigan Leyh Farmer & Thomsen LLP
999 Third Avenue
Suite 4400
Seattle, WA 98104
Tel: (206) 623-1700

Email:

tylerf@harriganleyh.com
Web:

www.harriganleyh.com
Chambers USA ranks Tyler among the top lawyers in the state and observes that Tyler "has significant experience representing his clients in trials and is a popular choice for bet-the-company litigation. He has further experience acting on employment and trade secret disputes."
For over 20 years, Tyler has represented a broad spectrum of clients in pressing matters.  Tyler blends significant trial experience with a knack for helping clients to favorable resolutions without the expense, stress, and uncertainty of litigation.  Tyler's work has been noted by Chambers USA, Best Lawyers in America (Commercial Litigation, Intellectual Property, Appellate), Benchmark Litigation, and Super Lawyers (repeatedly Top 100).​
Clients across a broad range of industries retain Tyler in high-stakes matters. Recent "post covid" court trial or motion practice results include:
On behalf of the City of Seattle, we defeated class certification in a putative class action arising from June 2020 protests after Tyler's in-person class cert argument in WD Washington in April 2022.
At an in-person bench trial in WD Washington in March – April 2022, Tyler paired with the client's general counsel to defend the Upper Skagit Indian Tribe's treaty rights. After trial we obtained an order dismissing all of the petitioning tribe's claims to have treaty fishing rights in our client's fishing territory.
After a 4-week jury trial, Tyler obtained the trial court's dismissal of the claim against our client (2020); affirmed by Court of Appeals after Tyler's in-person argument (2022).
After obtaining dismissal of a CPA claim seeking to restrict a network's Covid-19 news coverage, Tyler argued before the Court of Appeals (via Zoom), which affirmed the trial court win (2020 and 2021).
In federal court, we enforced a $30 mm real estate purchase sale agreement despite the buyer's attempt to excuse performance based on Covid-19 regulations (2020).
In a complex Zoom arbitration following a $400 mm real estate deal, Tyler secured a ruling that the controlling owner dominated Association board had violated the governing declaration (2021).
In state court Nevada, Tyler and Ariel Martinez tried one of the first Covid era live jury trials regarding a complex breach of contract dispute (2021).
Tyler regularly works with companies, partnerships, and property owners to protect their rights and has resolved dozens of disputes without the burden, expense, and uncertainty of filing a lawsuit.  Tyler's interest in finding paths for negotiated resolution of conflicts dates to his undergraduate experience, which included mediation training.
In 2020, 2021, and 2022, Tyler was again honored among the Top 100 attorneys in the state by Super Lawyers.
University of Notre Dame Law School

 J.D. cum laude 2000, Notre Dame Scholar, Scholarship Recipient 1997 – 2000

University of Notre Dame

B.A. Government & International Relations 1995.
Fr. Andrew Morrissey Award, 1994.
Washington
California
District of Columbia
U.S. Supreme Court
U.S. Courts of Appeals

Federal Circuit
Third Circuit
Ninth Circuit
Eleventh Circuit

U.S. District Courts

Western District of Washington
Central District of California
Eastern District of California
Northern District of California
Southern District of California
District of Colorado